The first of the new signs went up today along the Princes Hwy between Sale and Rosedale.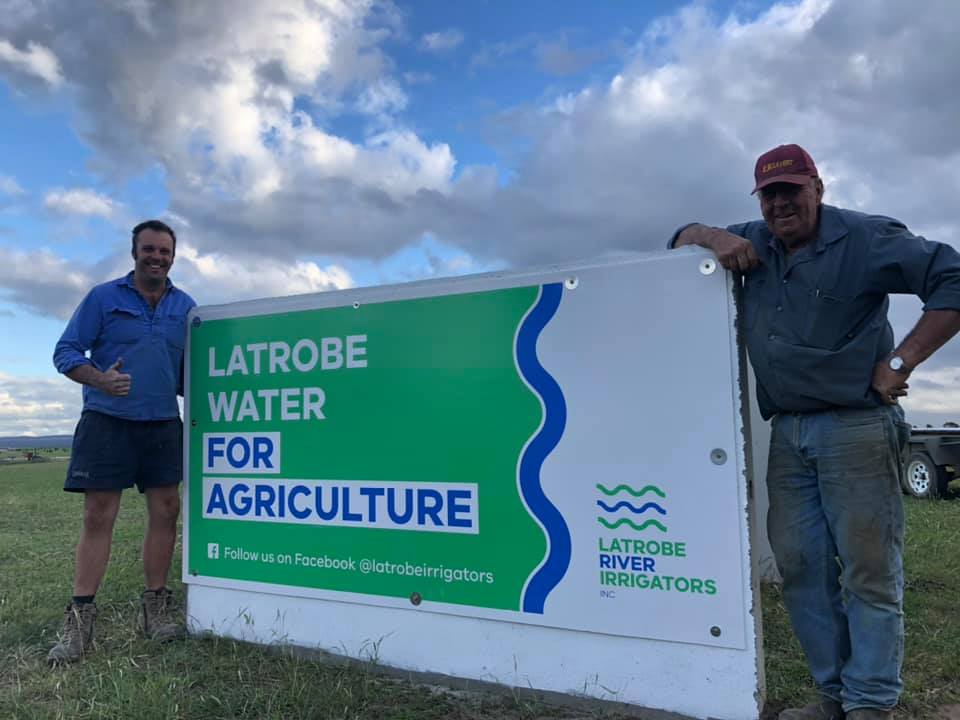 If your driving past and are wondering what the signs are all about, please let me recap:
Fresh water from the Latrobe River that is currently being used to grow food and fibre is under threat of being taken from irrigators and the environment in order to fill mine voids.
There are other options for rehabilitating mine sites that do not involve Latrobe River water, they are just more expensive ?
Irrigators are calling for a study into to cost/benefit of using fresh water in the mine. We believe this water should be set aside for food production and employment opportunities, not just to be put into a pit in the ground.
The Latrobe River Irrigators group is a not for profit organisation, representing farmers along the Latrobe River in Gippsland, Victoria. We are deeply concerned about the sustainability of our river and are passionate about farming and jobs for our community.
Please like and share our page and posts and help draw attention to what could be a great tragedy if Latrobe River water is used to fill the mine voids instead of feeding the worlds growing demand for Australian food products.